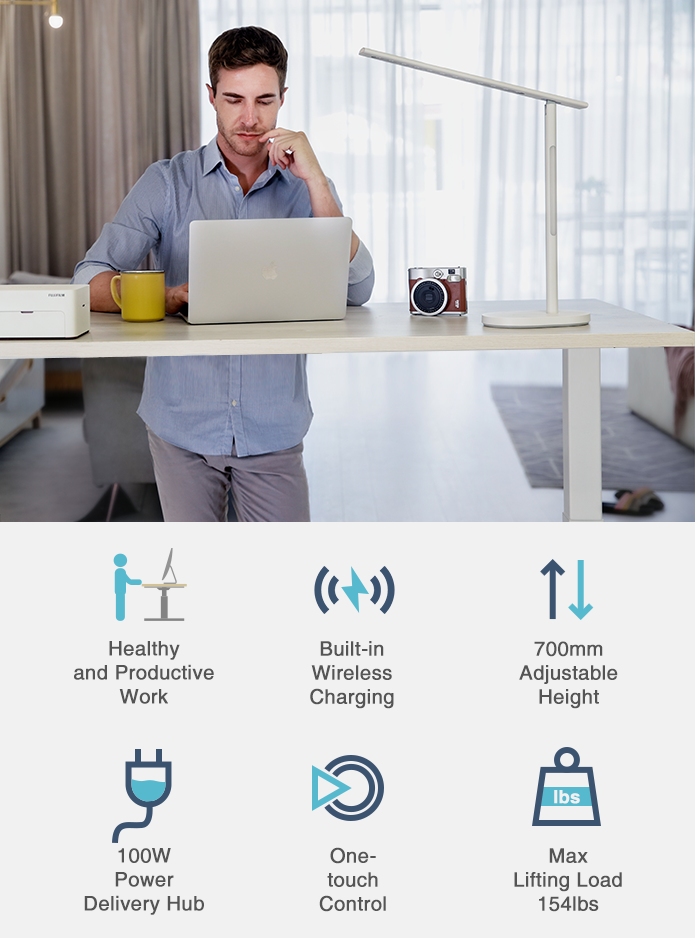 Edeskhub, is a smart desk that perfectly matches your height and fits in anywhere.
Make your workstation more comfortable and find a healthy balance between sitting and standing all day. You'll find yourself getting more done and feeling better with easily adjustable ergonomic positions for your computer desk.

Surveys show that we may spend an average of 19 hours sitting or lying down. That's 19 of the 24 hours in a day! Prolonged sitting is extremely unhealthy, having an adverse effect on our circulatory system, blood vessels, and nervous system. Unfortunately, most of us spend the majority of our time awake sitting; we sit at work, in the car, and at home in front of a TV or computer screen. Essentially, we go from sitting in one place to sitting in another.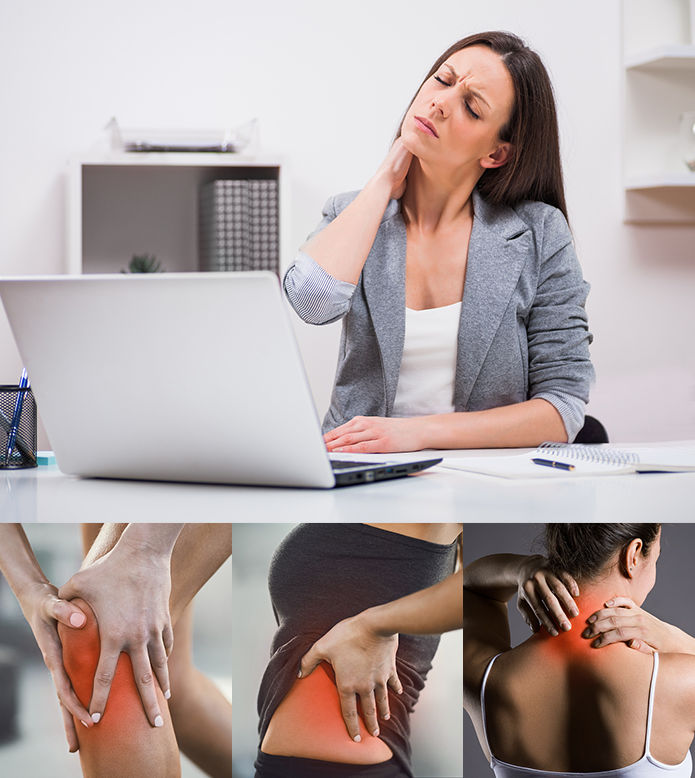 According to a report by the World Health Organization, the harm of a sedentary lifestyle is second only to smoking. Working, driving, and doing homework will require sitting throughout the day. Sitting for a long time not only hurts the spine but also can leave you easily getting dizzy. With Edeskhub, we recommend a one-hour working method: sit for 45min, then stand for 15min. Using this alternating routine can not only reduce spinal pressure but also improve work efficiency.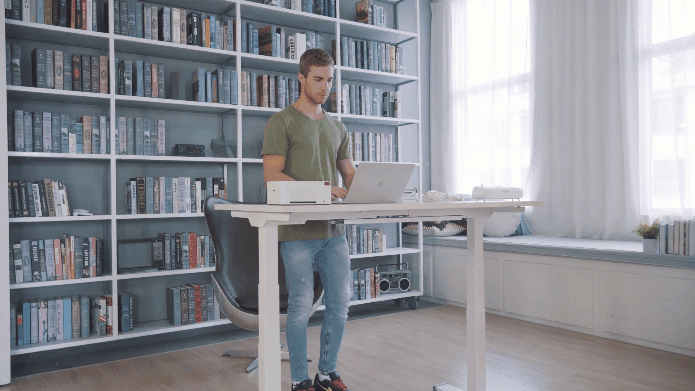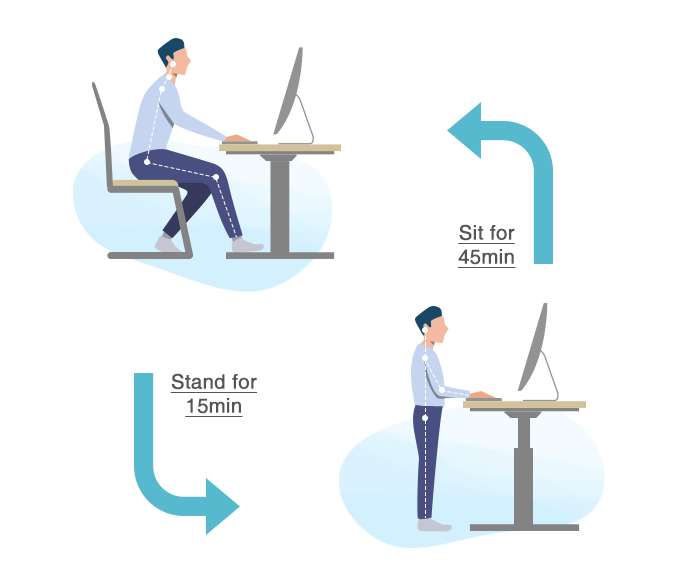 Should you only use Edeskhub in the office? No! It is a versatile desk and fits in anywhere, including your living room, dining room, bedroom, or even the kitchen. A good partner for the home office, it provides you with a comfortable and productive way of working and relieves neck and back pain.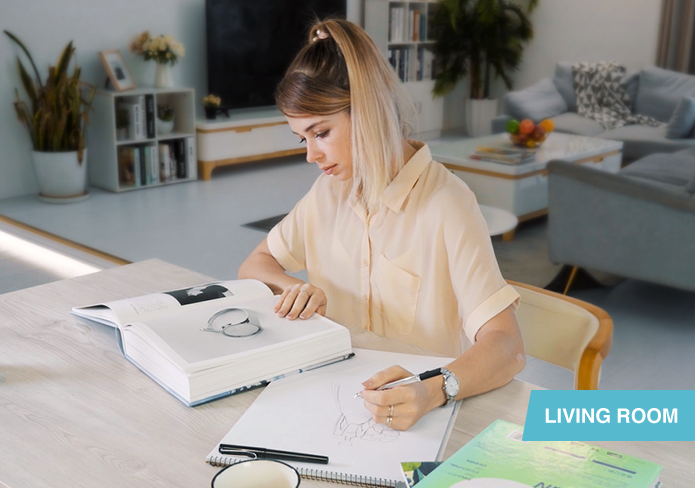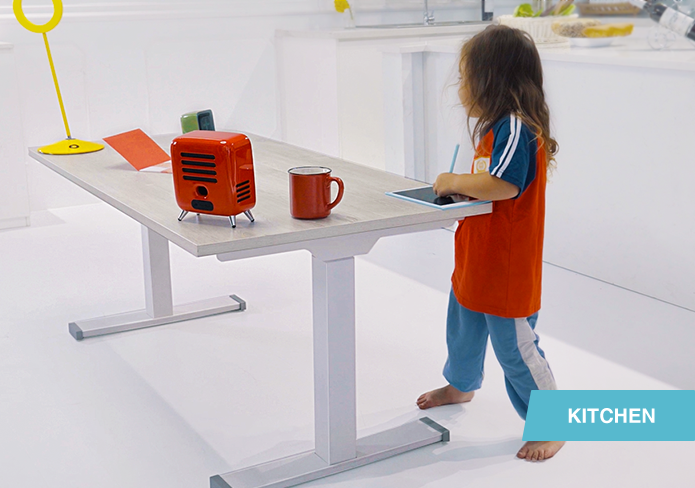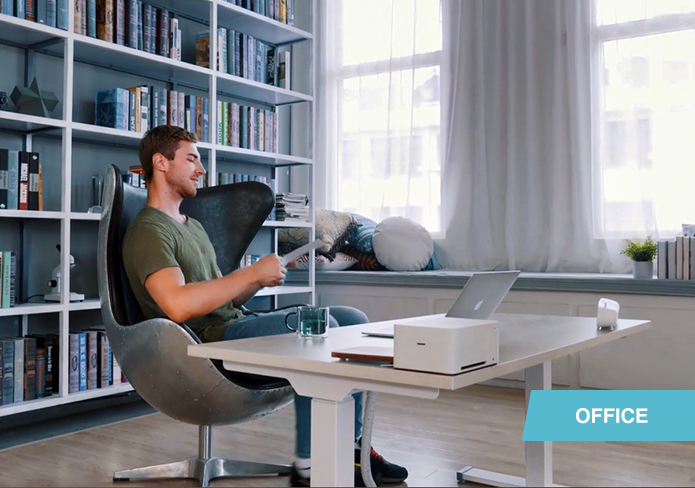 Can you place yourself in the correct sitting posture for 8 hours per day? It is hard for adults, not to mention kids. As we all know, being sedentary can cause dizziness easily and poor posture too, especially for children. Edeskhub placed on your current desk provides the benefit of sitting or standing on demand: helping you find the perfect height for work and staying away from health problems caused by being too sedentary. Help you and your family develop good posture and keep healthy.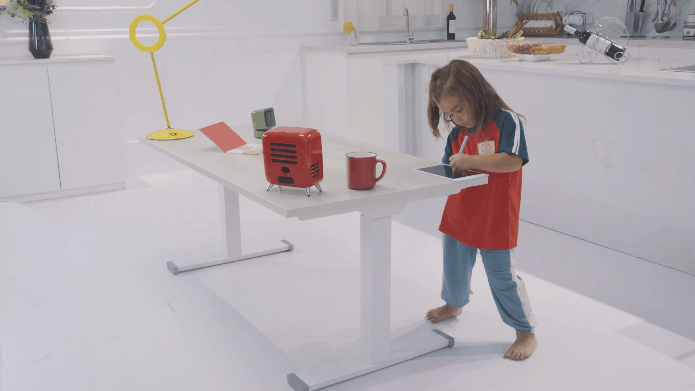 The height can be freely adjusted from 500mm to 1200mm. No matter if you're standing or sitting, drawing or reading, it will meet all the needs of children and adults alike, helping you find the perfect height and pleasant working environment.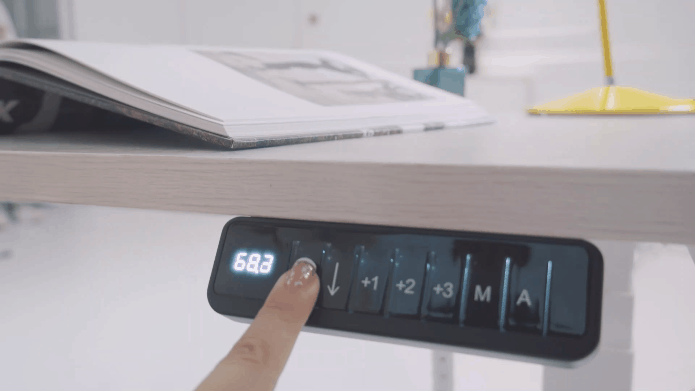 We offer an Effortless Charging Experience, just put your device flat on the desk. The built-in wireless charger provides 10W high-speed charging for Samsung Galaxy devices, and iPhones get a boosted 5W charge at 10% faster than other wireless chargers.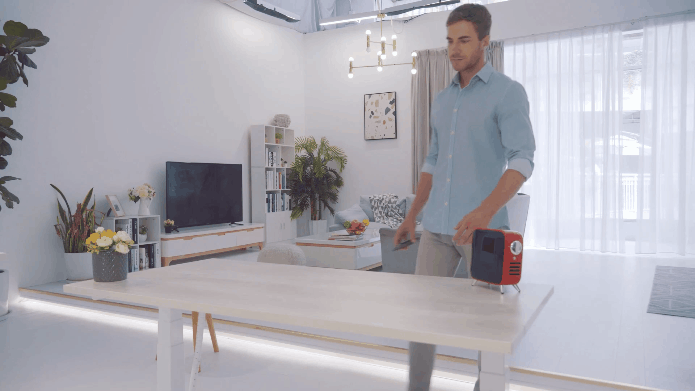 With 2 USB-C and 2 USB-A ports with a 100W maximum output, you can charge virtually all USB devices simultaneously. This provides an enormous 100W of charging power – enough to charge 2 USB-C laptops and 2 smartphones at the same time.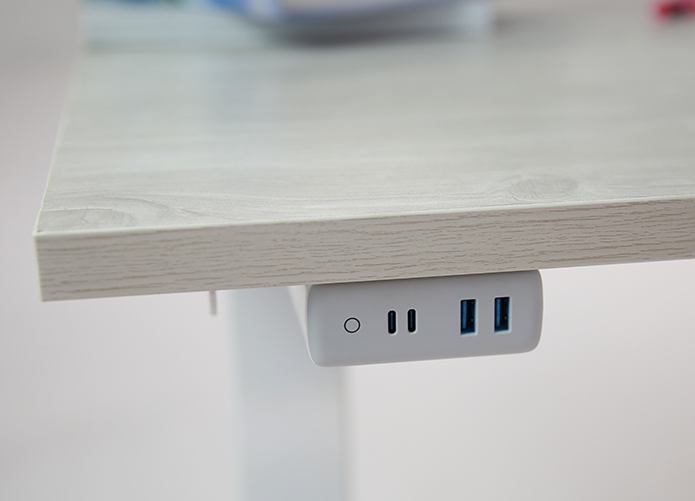 Optimized for flawless performance with USB-A and USB-C phones, tablets, laptops, and more, including the 15-inch MacBook Pro, 2018 MacBook Air, and 13-inch Dell XPS.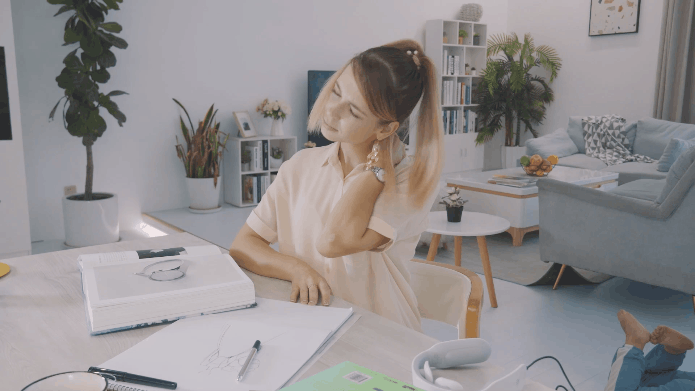 Using self-developed lifting system which is stable and smooth. No matter if it goes up or down, the desktop remains stable without shaking or getting stuck. The lifting sound is whisper quiet, and less than 50dB, which is smaller than the sound of a keyboard tap!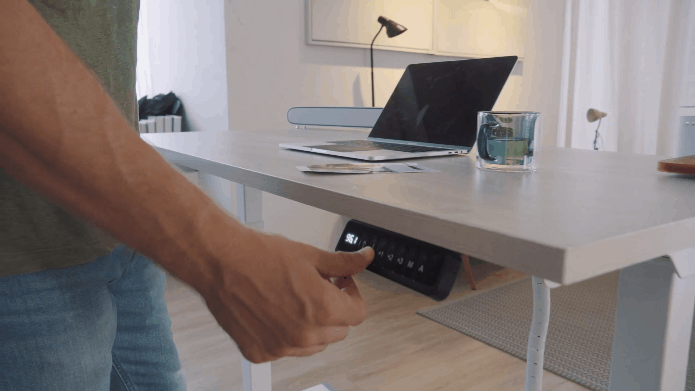 LED display screen and touch controls mean easy and simple operation. All at the touch of a button, the whole family can enjoy a healthy way of sitting and standing. Pressing Button M and a number button to memorizing your favorite desk height.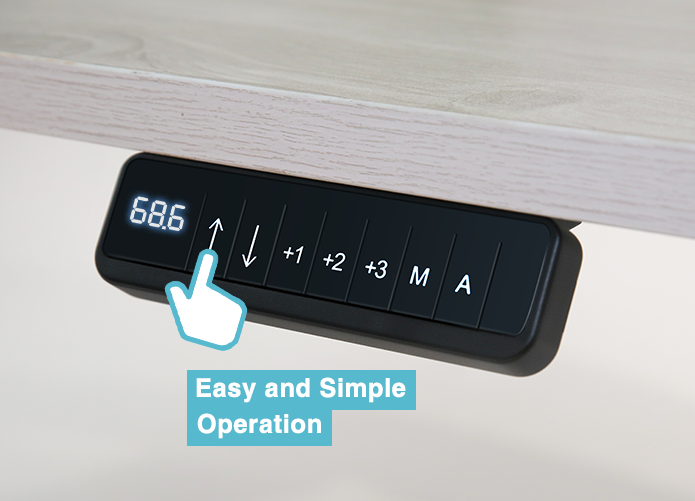 The full-body table frame is made from cold-rolled carbon steel used in automobile manufacturing, with reinforcements in its internal structure. Edeskhub is able to support up to 155lbs (70kg) and is rugged and resistant to weight without buckling.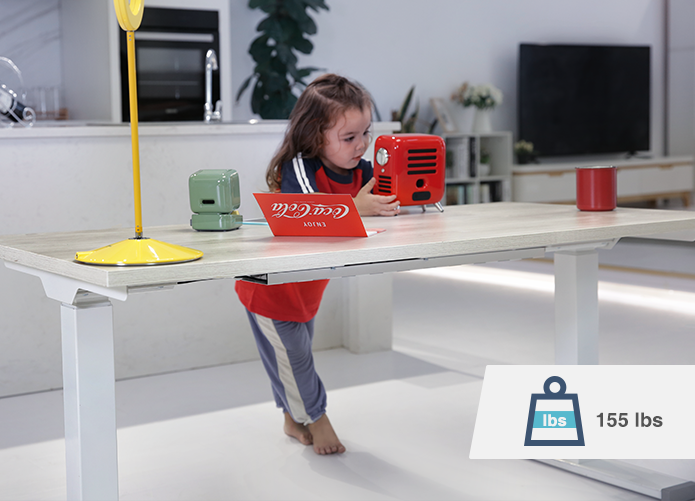 Edeskhub adopts an ergonomic design to provide a comfortable working feeling for people of different heights. The solid rubberwood used on the tabletop is durable and beautiful.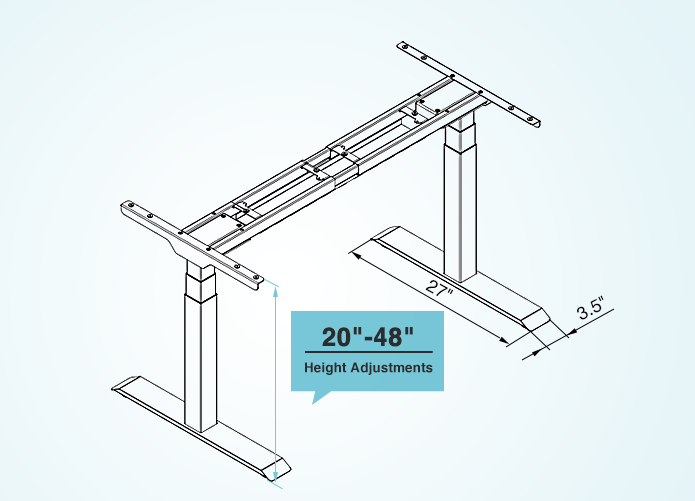 The table frame can be retracted to adapt to various sizes of tabletops. The table frame telescopic range can be 33″-55″, suitable for the size of tabletops: Length 39″-72″, width 23″-32″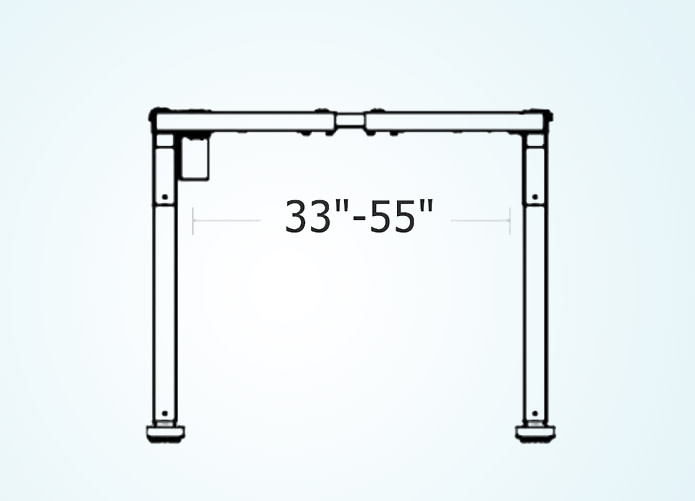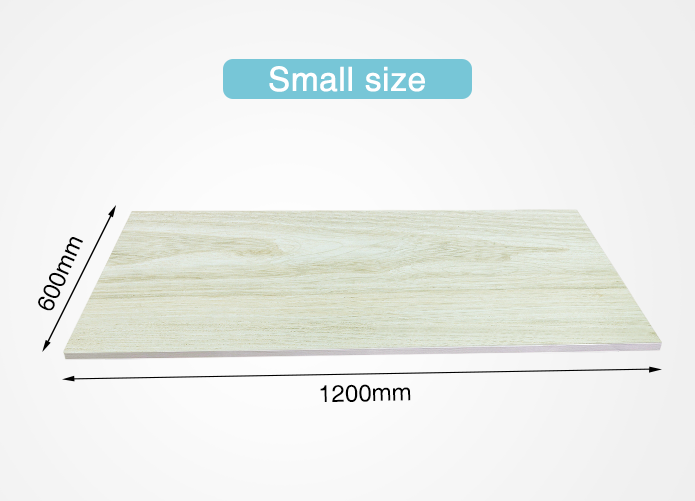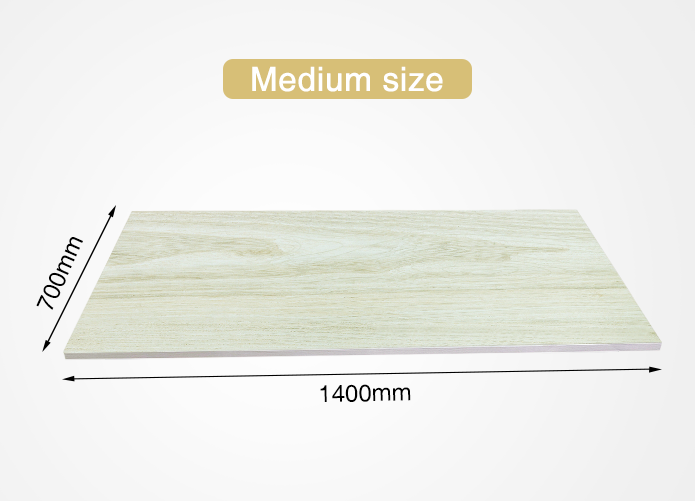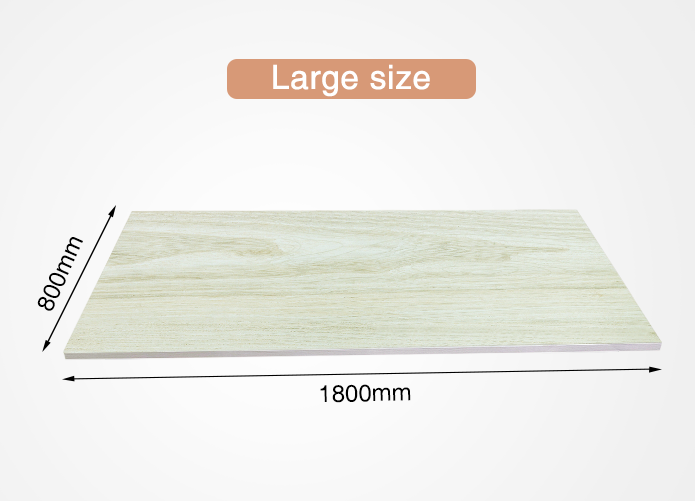 We provide EU/UK/AU plug adaptor for users from countries outside of US.